Are Granite Countertops Right for Yor Colorado Home?
Granite countertops offer a lot of unique qualities and benefits that call to Denver, CO, homeowners. As a natural rock, granite is incredibly durable, making it a great choice as a stone countertop. It is an especially impressive material because, while durable, it offers a stylish and elegant appearance. These natural stone slabs are so strong that chips and scratches are not typical things you have to worry about. Opting for quality granite countertops in Denver, Colorado, makes sense.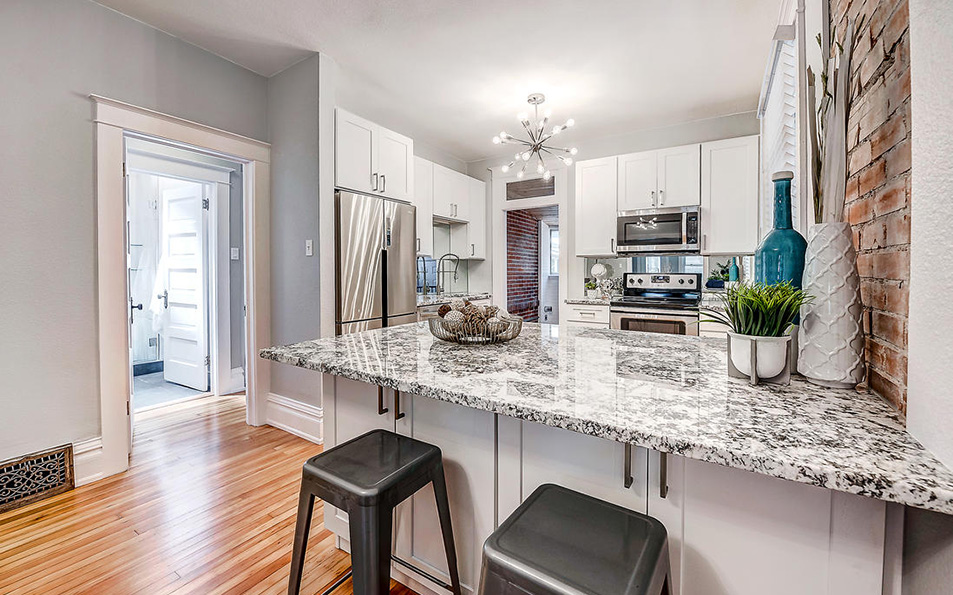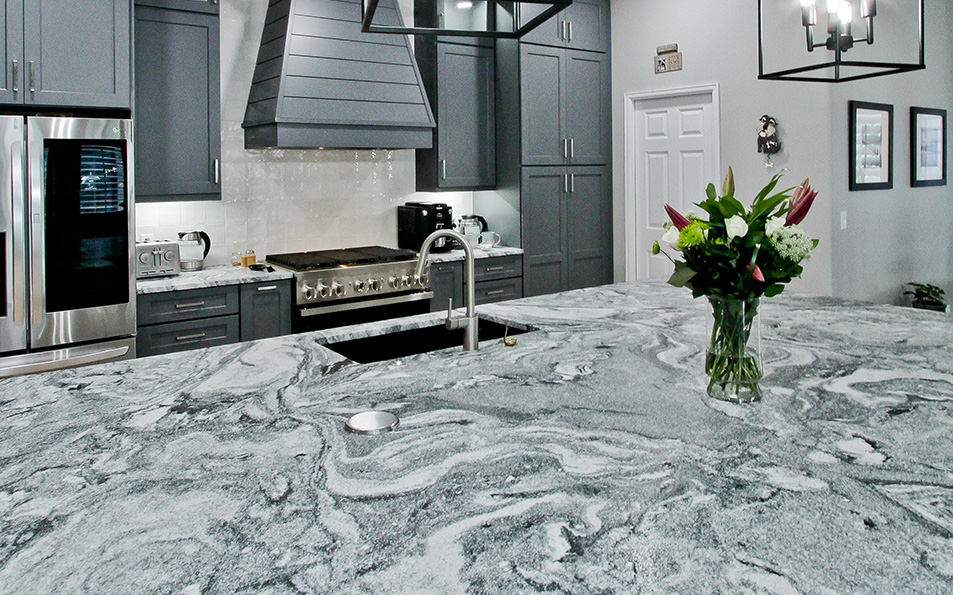 Pros of a Granite Countertop
Granite is an excellent choice if you need something natural that adds value to your home. Granite is popular because it offers incredible durability and will not depreciate. In fact, the value of granite continues to increase with time. This material is almost indestructible and is second in hardness only to diamonds. In fact, even steel knives canít scratch the surface of a granite countertop. Because it is a natural stone, it will require some maintenance, but if you keep up with the maintenance, you can enjoy your beautiful granite countertop for years to come.
Another huge perk is not having to worry about sitting a hot pan on granite countertops. This material is perfect in the kitchen as part of your food prep area because bacterial contamination also isnít much cause for concern with proper sealing. Even cleaning this countertop is a breeze with a mild detergent and some warm water. Since granite is a natural stone, it is especially popular for those who value eco-friendly countertops. With hundreds of colors and variations, granite can match any space. Due to the stone's composition, every granite slab is unique.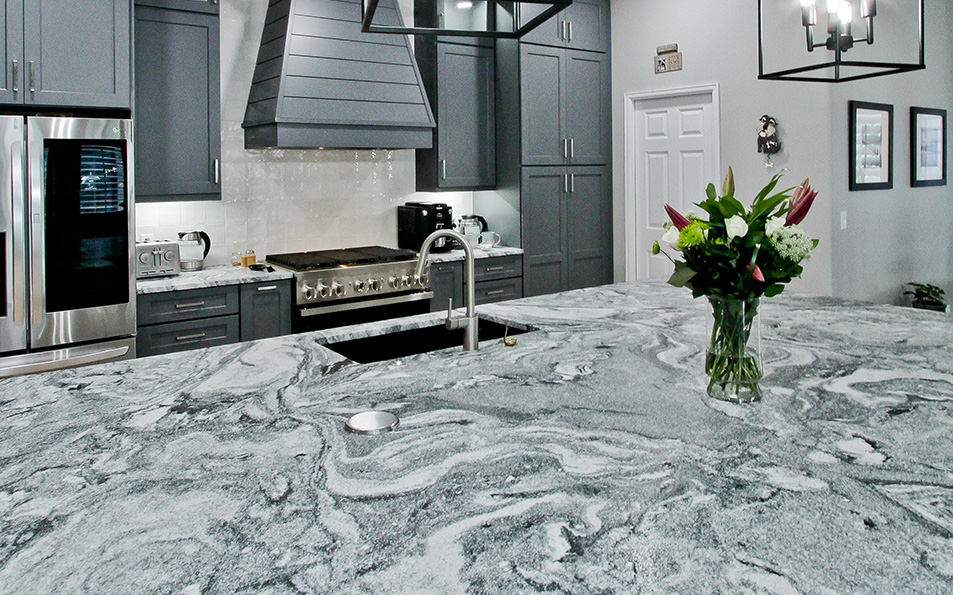 Cons of a Granite Countertop
As with all countertop materials, there are some downsides to having granite countertops. One big problem occurs with improper sealing. This results in easy staining of this extremely porous stone, as well as an environment perfect for harboring bacteria. The price is the other major downfall, which makes granite less appealing to budget-conscious shoppers.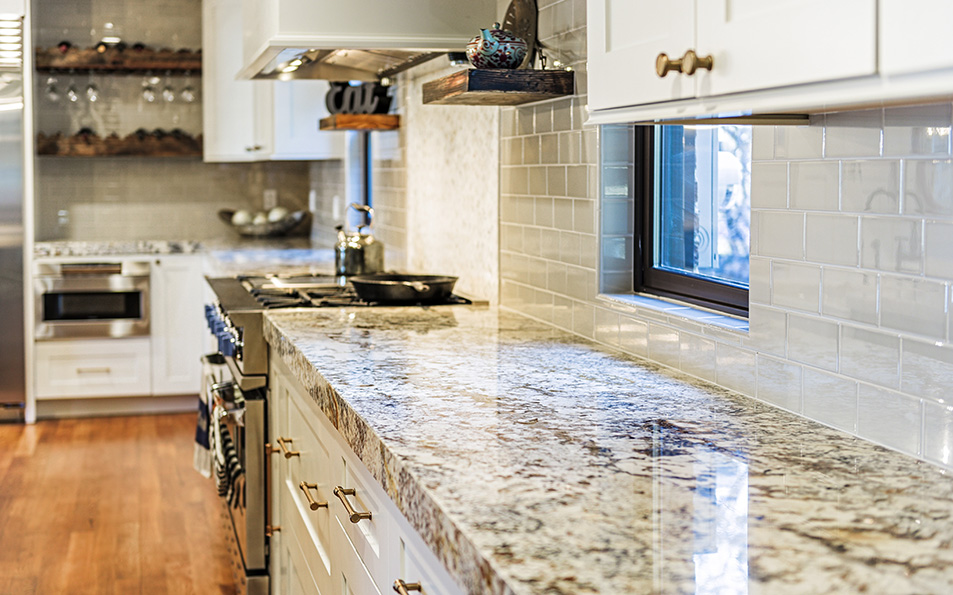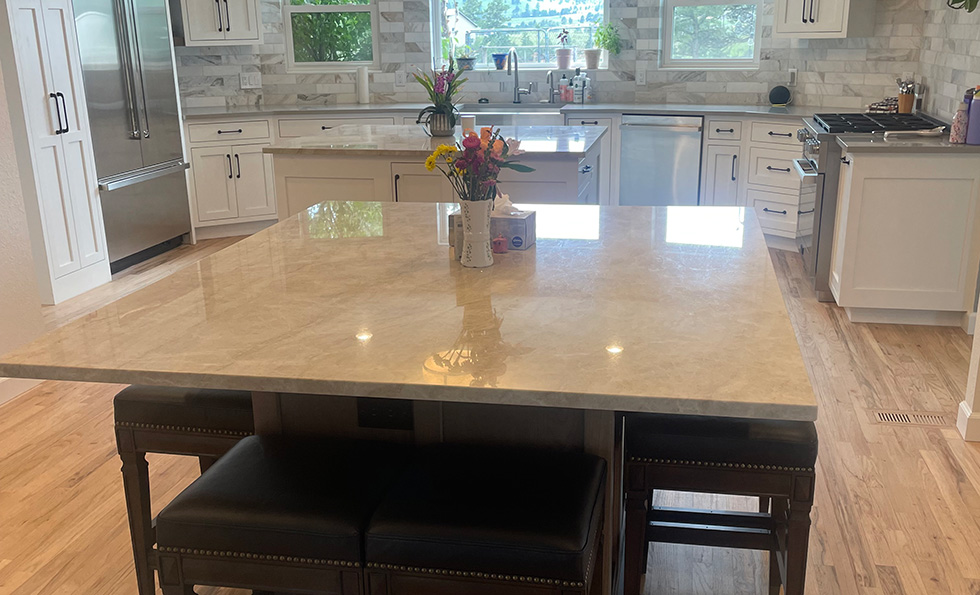 Save Money
If you have your heart set on granite, there are ways to get an affordable price. The best way is to shop locally, in Denver CO. Buying locally reduces transportation costs dramatically. Buying from a wholesale granite supplier will add even more savings since the price per slab is much less than buying from a manufacturer.
The exact price varies greatly depending on the space's size, the job's complexity, and the material grade. To save you even more money on granite countertops, our in-house team will fabricate and install your countertops. We can also install in various areas of your home, including bathroom countertops. As a one-stop shop for all your Denver granite countertop needs, we can offer lower prices than our competitors by selling our natural stone slabs directly to the public. We also have a huge stone collection, so we can hand-select an option that works for your style and budget.
Choose High-Grade Granite
Saving money is important, but if youíre serious about buying Denver granite countertops that will stand the test of time, quality is one aspect you donít want to sacrifice. As mentioned above, granite is one of the hardest materials on Earth so it can work very well as your kitchen countertops. With proper care, it can last for years and still look as good as new. Opting for cheap quality granite slabs means a larger percentage of soft content. Cheap granite will chip and scratch easily and require expensive, time-consuming repairs. Just as you would buy quality kitchen cabinets to last for years to come, the same applies to your countertops.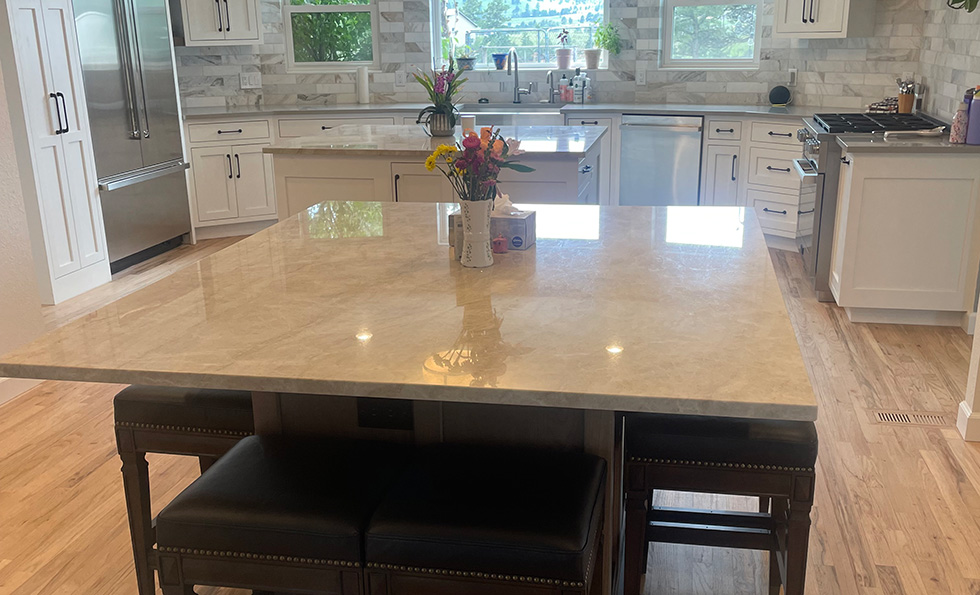 Choose the Right Size
The size of the granite is another attribute that plays a role in the price. Although single slabs are the most attractive choices, you may benefit from granite tiles. Tiles are much cheaper than single cuts but donít work on all countertops. If your kitchen is free of odd shapes, granite tiles might be a smart move. Our experts can measure your kitchen and advise on which size is best.
Consider Thickness
Another way to cut corners and buy granite countertops in Denver Colorado that fit your budget is to opt for a smaller thickness. The general thickness is about 3 cm, but you can go with 2 cm and get the same results for a lot less money. Anything less than 2 cm isnít a good idea unless the countertops are more for cosmetics than to use.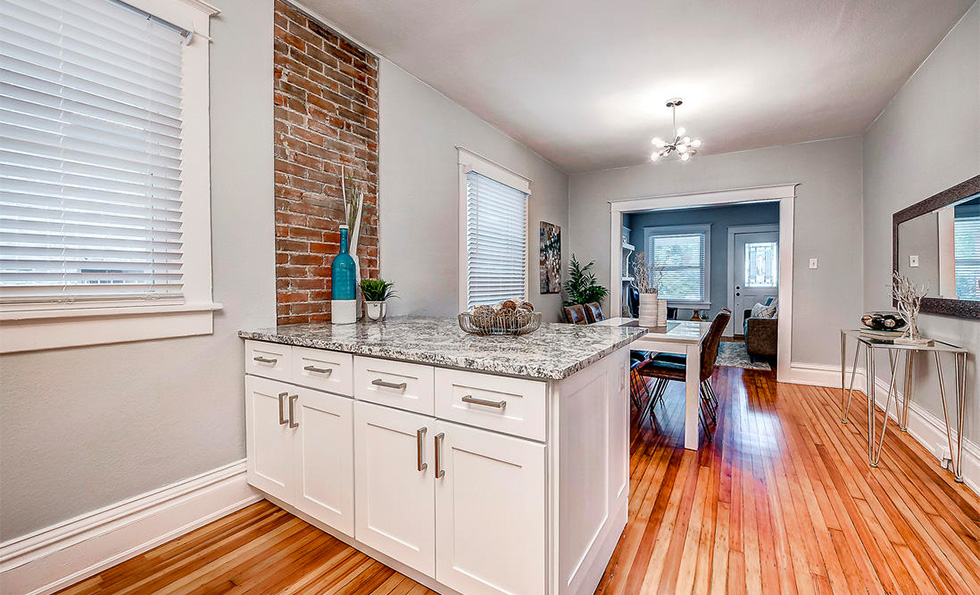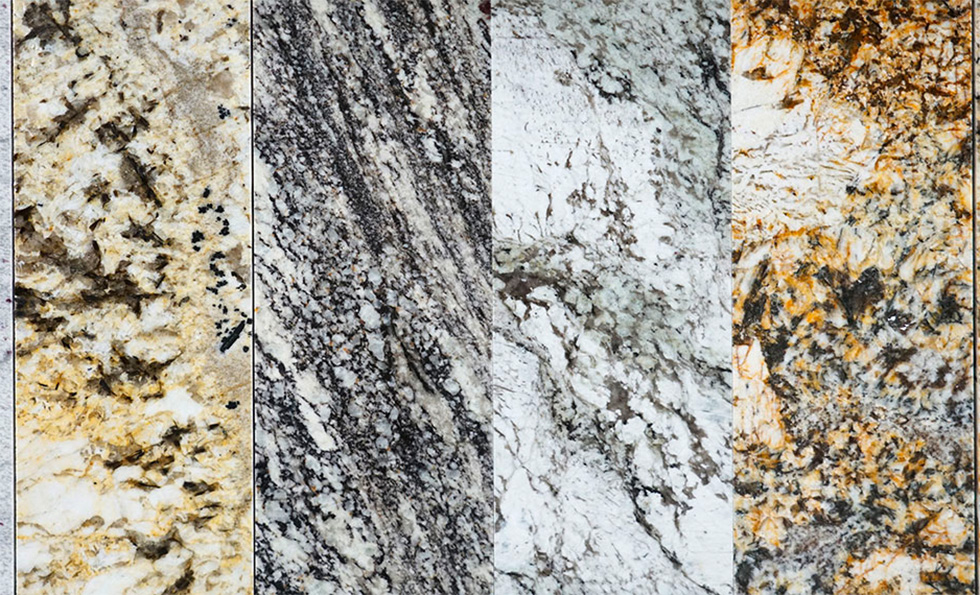 Consider Color Options
If money is not a problem, there are plenty of beautiful granite color options to consider. Blues, reds, and purples are among the most expensive since they come from rare granite slabs and are harder to cut. If you want a cheaper option that still looks gorgeous, beige, white, and green are all perfect choices. If you're purchasing new kitchen countertops, it's a good idea also to consider the color of your kitchen cabinets to make sure that your new granite will match.
Granite may be the right option for you if you plan to live in your home for more than a few years, want a beautiful and natural look, and value environmentally friendly materials. Although granite has a few downsides, the pros outweigh the cons by a landslide. As a granite supplier, we have a wide variety of stone collections and can fabricate and install kitchen and bathroom countertops at an affordable price by selling directly to the public. If you think granite countertops are right for you, give us a call today, and we will help you select the right countertops for you and your family.