Are Quartz Countertops Right For Your Kitchen Remodel?
If you are remodeling your home–or perhaps just constructing a new one–countertops are near the top of the list. While granite is an extremely popular choice among homeowners in Denver, Colorado, the price is a bit of a turnoff. You might need quartz if you are in the market for new countertops, but granite isn't in your price range.
What is Quartz?
Before looking at the benefits of installing quartz countertops in your Denver, Colorado home, it is necessary to understand what quartz is. Quartz is an engineered–man-made–material. Many people don't know that quartz countertops are not entirely quartz. In fact, 10 percent of the material is a polymeric or cement-based binder. The other 90% is a mixture of granite, marble, natural stone, and other wastes like silica, glass, ceramic, and actual quartz. This mixture of different stones and wastes is what gives quartz its unique appearance. No quartz will look quite the same.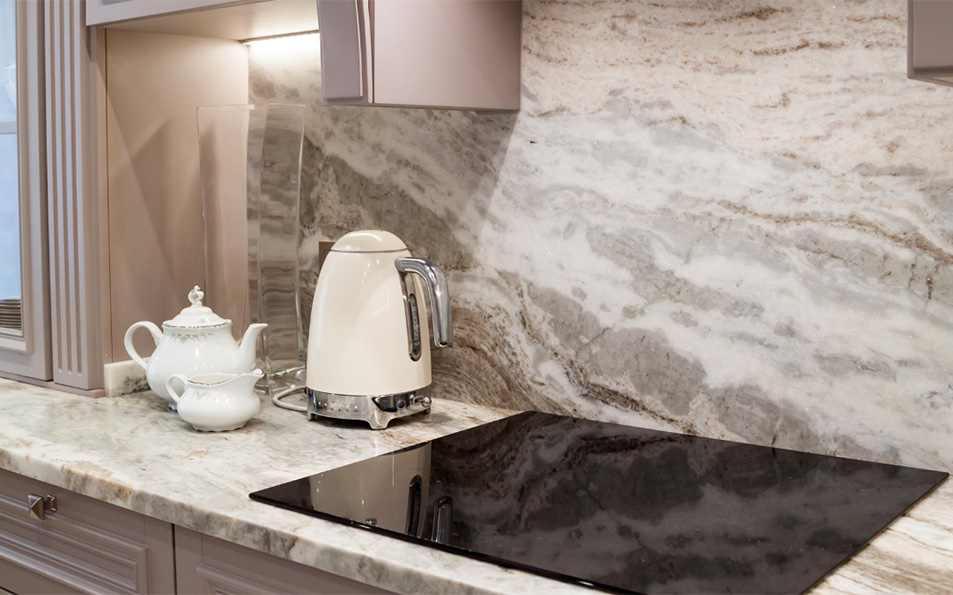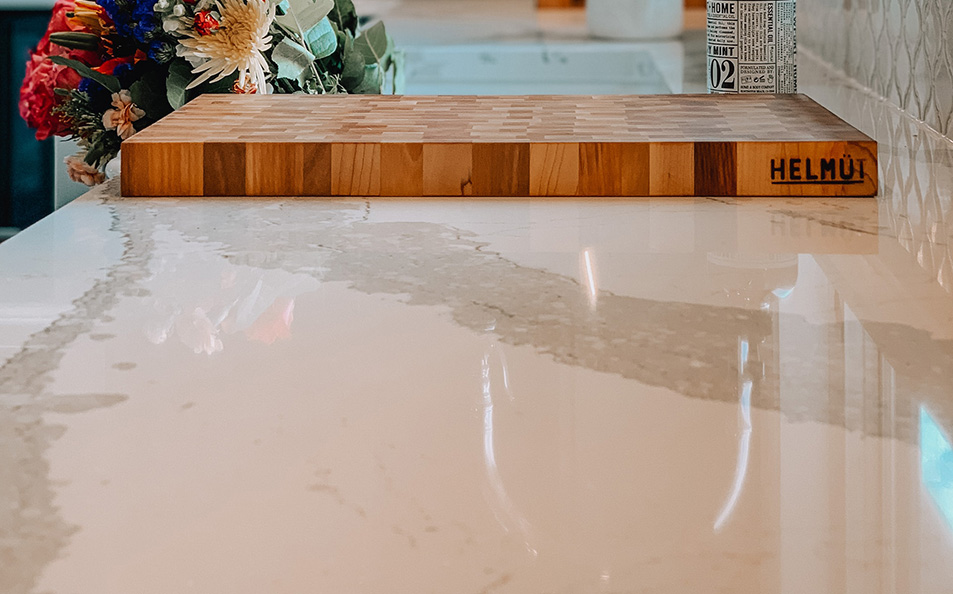 Pros of Quartz Countertops
Quartz is a durable and low-maintenance countertop material that offers the appearance of a natural material without as many drawbacks. Nearly indestructible, you do not have to fuss with sealing or restoring like you would if you opted for a natural material. Moreover, quartz is available in virtually any color imaginable. So, you do not have to limit the theme of your kitchen or bathroom to natural stone colors. 
Quartz is also anti-microbial, which means bacteria, mold, and mildew cannot penetrate the surface. The resin binders in quartz allow you to enjoy the beauty of a natural stone without the problems that come with other materials. This nonporous material is the perfect place for meal prepping. 
Quartz is ideal for anyone who wants easy countertops to maintain while still giving their home a contemporary look.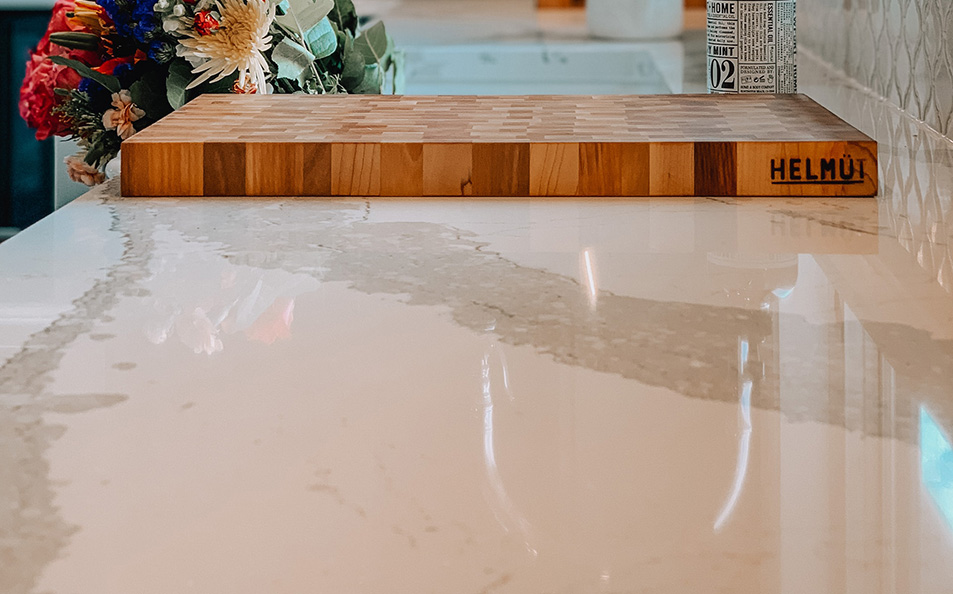 The Cons of Quartz Countertops
If you're considering buying quartz countertops for your Denver, Colorado home, you should also be aware of the downsides. For starters, it is very expensive when compared with other options, ranging from $60 per sq. foot to $200 per sq. foot.
The other major downside to having quartz countertops in your home is that quartz does not handle heat well. It's not a good idea to place hot pans or dishes on a quartz countertop without the safety of a pot holder. Even hot hair tools like straighteners and curling irons can damage the surface. When major temperature changes cause thermal expansion, quartz may crack.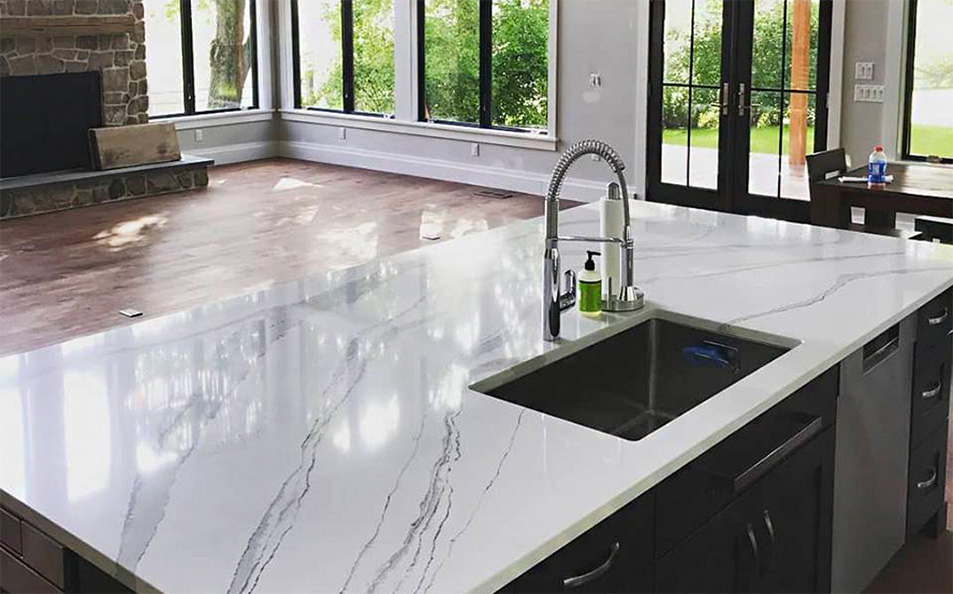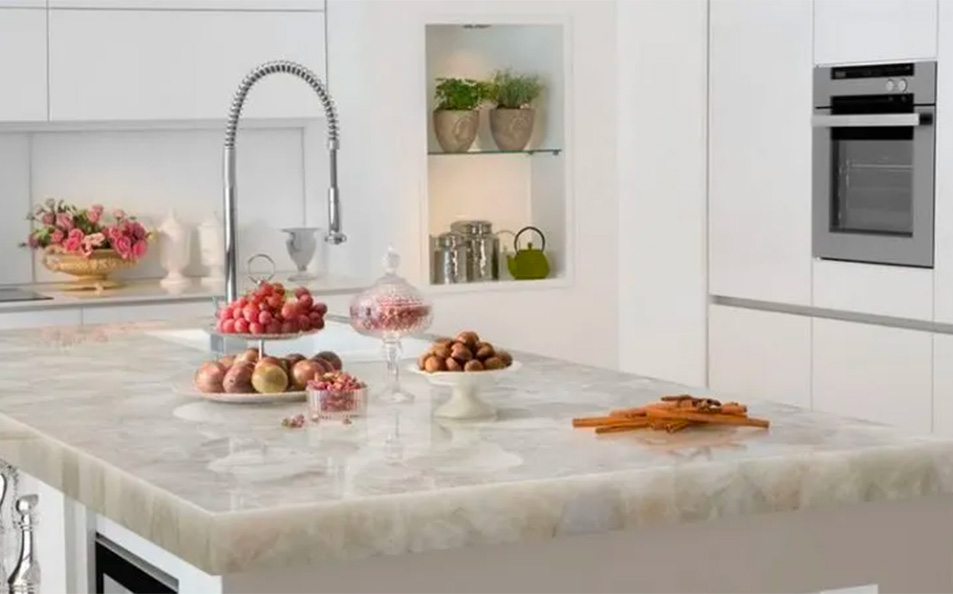 Quartz Countertop Maintenance
Quartz countertops are loved for their stain-resistant abilities. Even the worst spills, like wine, lemon juice, soda, and tea are not a match against quartz. As with all countertops, cleaning any spill as soon as it happens is still important. Warm water, mild dishwashing detergent, and a soft cloth will do the trick.
If the spill or stain sets before you can clean it, a glass/surface cleaning solution and non-abrasive sponge will lift the stain easily. Since quartz is a hard material, you can also use a plastic knife to remove any sticky residue without damaging the surface. 
Although quartz is stain-resistant, blemishes, like permanent markers, are a little harder to remove. Keep a permanent marker remover like Goo Gone handy to remove ink and permanent marker stains.
Other Uses For Quartz
Quartz is an extremely versatile material used for much more than just bathroom and kitchen counters. In fact, it's a common material used in large buildings like shopping malls, grocery stores, and airports. It's even a great material for flooring, bathtubs, tabletops, and more.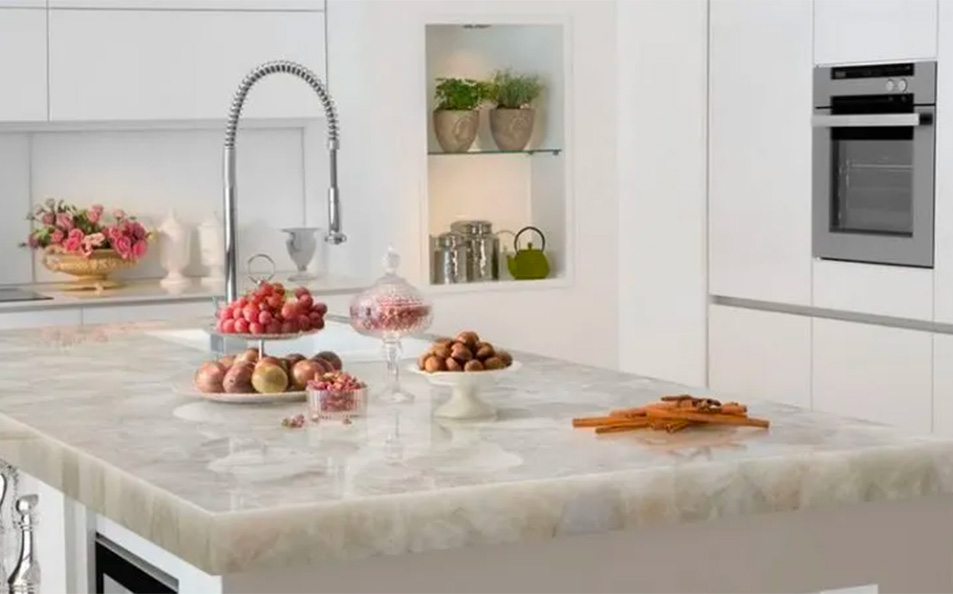 Choosing Quartz Will Save You Money
If you feel like quartz is the missing puzzle piece to your beautiful home, there are ways to cut costs. By shopping locally for your quartz countertops, you won't have to worry about expensive shipping costs. The thickness of the quartz also affects the price, so be sure to consider different thickness options. Sometimes buying smaller tiles rather than a large slab can be a little cheaper. Our specialists can look at your home and help you decide if tiles are an option. It also pays off to buy your countertops from a business that not only sells countertops, but also fabricates and installs them.
When considering the pros and cons of quartz countertops, it's important to keep your family in mind. If you have a big family prone to spills and messes, you might appreciate the ease of cleaning quartz countertops. If you have a small budget to stick to, other options like marble might be a better alternative. Once you've considered the pros and cons of quartz, give us a call. We can help you make the right decision for your kitchen or bathroom