No home in Denver is complete without an outdoor kitchen countertop where we've all enjoyed memorable meals with our friends, and family members at some point in time. But with all other countertops, it requires care and maintenance.
Preferred choice for Denver outdoor countertops is granite, which is natural, heat-resistant, durable and long life. As with any granite countertop, you can expect at least 15 years of shelf life without any damages. But that may not be the same for outdoor countertops since they come in contact with heat on a daily basis. At Colorado Granite, we share some valuable tips to increase the longevity of your outdoor kitchen countertops because we understand the value of this investment. Without further ado, here are our Denver outdoor kitchen countertop maintenance tips:
Tip #1: Regular Cleaning After Every Use
Outdoor kitchen countertops are more susceptible to heat and damage. After every use, you need to clean these countertops and keep them dry. It is also highly recommended to use a cutting board and avoid putting hot pots directly on the countertop surface. While granite is naturally a durable stone, you still need to take care of it. Use mild water and soap to gently clean the surface. Avoid using household cleaners as it may damage the outdoor countertop surface.
Although natural, granite can be easily discolored by household cleaners, and acids. Depending upon the quality, citric acid, found in lemon, can also react and discolor the affected part of the countertop. Here are some cleaning ingredients you need to avoid:
Cleaning Ingredients to Avoid:
Citric acid, citrus juice, vinegar, household cleaners containing acid
Household cleaners containing high content of ammonia
Bleach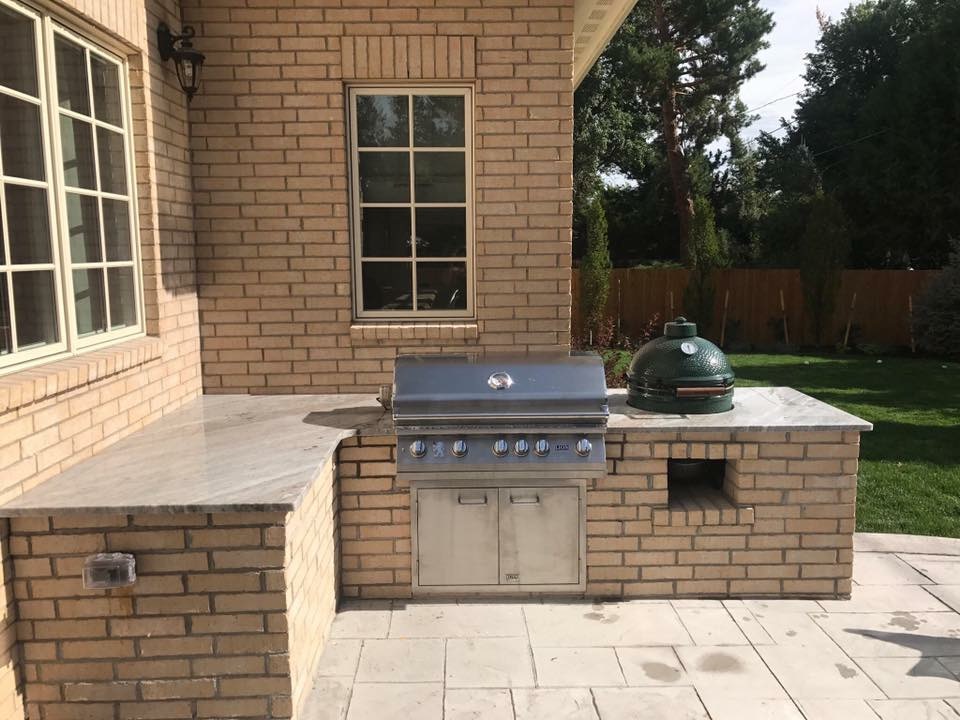 Tip #2: Have a Colorado Granite Professional Apply Sealant
For an outdoor kitchen countertop, it is vital that professionals install and apply sealant to decrease its chances of getting deteriorated overtime. If your granite has been sealed in the past but are unsure of its current state, do a small test. Pour a small amount of liquid, preferably water on the surface. If it takes a long time to absorb, or stays on the top, it means the countertop surface is well-sealed. On the contrary, if the water absorbs quickly, you need a new sealant job. But instead of going the DIY route, let experts like Colorado Granite handle this job for you.
Because outdoor countertops are directly exposed to extreme temperatures such as rain and sunlight, expect natural fading with the passage of time. And in case you don't take preventive measures, your outdoor countertops may wear out sooner than expected.
You can also use baking soda with water to easily wipe clean the surface and preserve the natural shine of granite.
Another way to prolong the life of your outdoor countertop is to reapply sealant once every year. We will guide you on the right type of water-resistant sealant for reapplication.
Tip #3: Cover Outdoor Countertops
While the Denver outdoor countertops are used more often than the indoor countertops, it doesn't mean they are used on a daily basis. When not in use, cover your outdoor countertops with a shade to protect it from harsh weather. It is also important to note that not all countertops offer the same level of protection against heat, dust and rain.
How to Clean Engineered Stone Materials?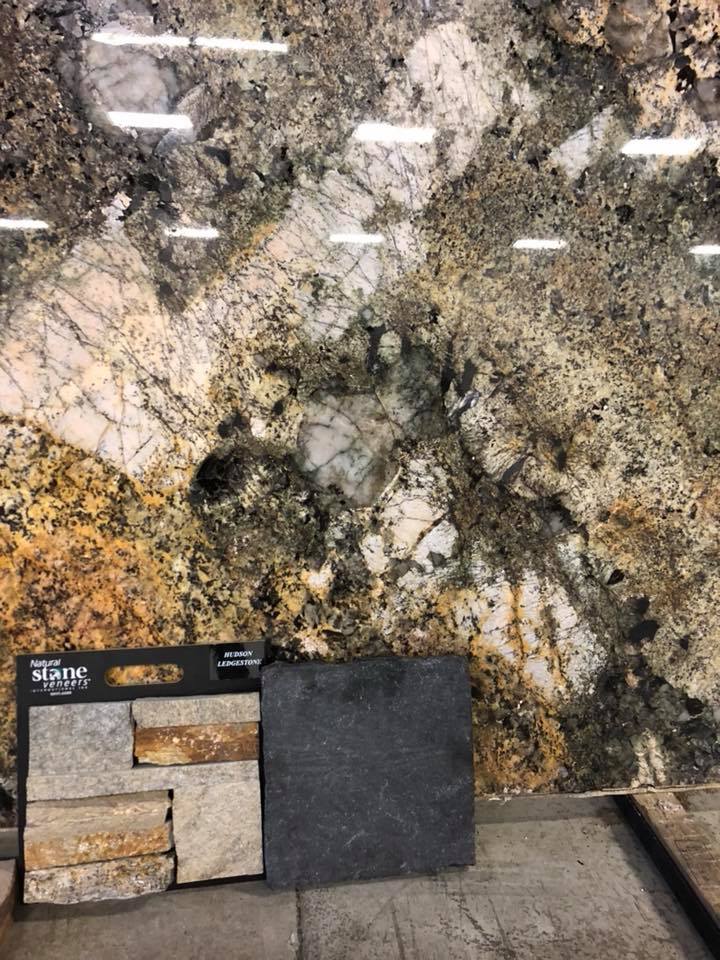 Unlike granite countertops, engineered stones are different in properties. They may not be the same quality as the all-natural granite countertops, but still offer value for money. There are varying levels of quality in countertops such as granite, quartz and engineered stone materials. Quartz, marble and polymer concrete all makeup engineered stone materials.
Taking care of engineered materials is no different than that of natural stone countertops. Since these are all non porous, they are quick and easy to clean.
Use warm water and soap and avoid any abrasive material that may end up discoloring the affected part of the surface.
How to Prolong the Life of Outdoor Countertops
You will need extra care and maintenance for your outdoor countertops as compared to the ones inside your home. This isn't difficult at all though. Here are some tips to take care and prolong the life of outdoor countertops:
Immediately wipe off any dust or spilled liquids.
Do not cut anything directly. Instead, use a cutting board.
Use a cover to protect the outdoor countertop from the harsh temperatures.
Do not sit or step on the countertop as this may damage the surface.
Reapply sealant once each year.
If you are not sure, just give us a call or visit our store in Denver, Colorado. Depending upon your requirements, we will suggest several possible options for your outdoor countertops.