Of all the kitchen upgrades you could make, countertops appear again and again in the number-one spot.
The reason? Countertops take us so much surface area that damaged or old ones not only look bad, but they're more challenging to clean, too.
So, when considering your new countertops, what material should you use?
The research shows that quartz kitchen countertops are the second most popular option for homeowners. There are several reasons to choose quartz. If you're unsure if it's the right fit for your home, keep reading for a better idea of this material.
What Is Quartz, Exactly?
If you want the appearance of stone countertops without the upkeep, quartz is a fantastic option.
Engineered quartz is man-made. It includes about 10 percent polymeric or other binders, and the other 90 percent is a mixture of marble, granite, natural stone, and other materials.
Because quartz is man-made and a mix of different stones, no two quartz kitchen countertops look the same. That means your counters will look unique to your home and your kitchen—even if your neighbor has quartz, too.
Benefits to Having Quartz Kitchen Countertops
Natural materials are excellent options, but they require much more upkeep. Quartz has the advantage of looking just like natural stone without all the maintenance.
First, quartz is less porous than other materials, so there's little to no chance of it absorbing stains. This is ideal for a busy kitchen with lots of use (and the occasional spill).
It's also extremely durable, some even calling it indestructible. That means you won't be sealing and staining it regularly as other materials require.
Next, as we mentioned, it's unique in its color. The hues of quartz run the gamut—they can be anything from white and marbled, to taupe, black, or cream. Some even include natural swirls and patterns that make a great statement.
Last, quartz is anti-microbial. Concerns about harboring bacteria, mold, and mildew are gone with easy-to-clean quartz. In fact, you can even do your meal prep right on the counter.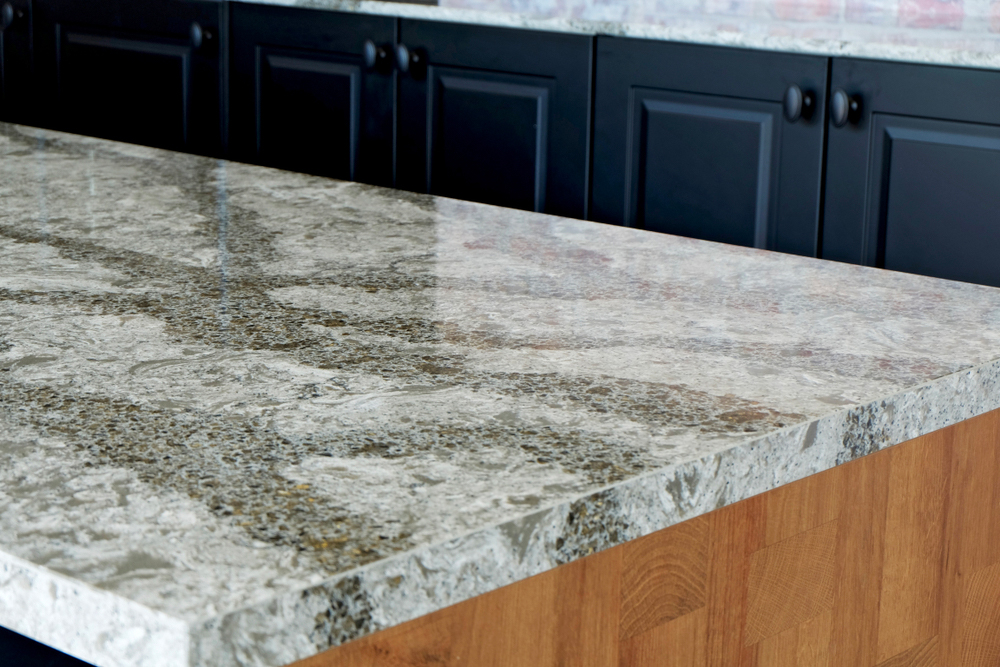 Cost Considerations
The one downside to quartz is its cost—but as we mentioned, quartz low maintenance requirements may cancel out higher prices in the long run.
To compare, quartz is about $200 per square foot, versus other materials, which are about $60 per square foot.
If you want quartz countertops and have a little leeway in your budget, it's worth the investment. Plus, there are ways to cut costs.
For example, thicker quartz comes with a higher price tag, so you could consider a thinner surface. Additionally, buying small tiles can be cheaper than purchasing a whole slab. With fabricators like Granite Direct, the options are limitless.
Your Kitchen: The Heart of the Home
If your home is a busy one, then quartz kitchen countertops are clearly the way to go.
When considering their durability and longevity, they're also affordable in the long run. If you install quartz today, you won't need to think about your countertops ever again.
We not only install quartz countertops in Denver, but we fabricate them, too. That means we can help you choose between slabs or tiles, different thicknesses, several colors, and more.
Contact us today to see how we can get you quality countertops at an affordable price!