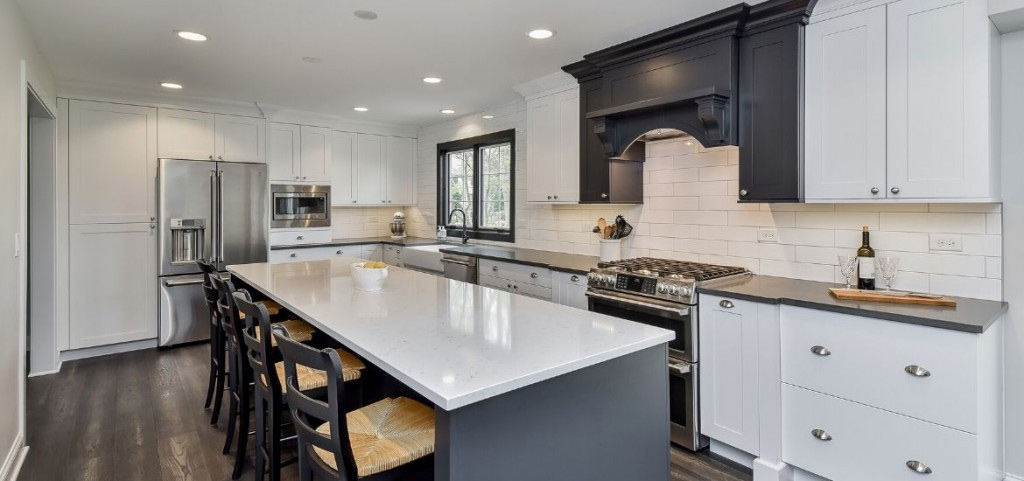 Renovating a kitchen can be exciting. But it can also be expensive! You have your heart set on certain items and hate to pass them up simply because they don't fit into your budget.
Most homeowners have this issue when selecting the material for their countertops. Many want to go with classic granite. After all, this natural stone is beautiful and durable. And, since no two slabs are alike, every granite countertop is totally unique.
But, as many homeowners want to choose granite, their budgets can only handle more affordable materials such as tile or laminate wood. Or at least that's what they think.
What if we told you there are some insider secrets that could save you a bundle on your granite countertops? But if anyone asks, you didn't hear it from us!
Shop Around
You have so many options when it comes to buying granite counters. From kitchen and bathroom design studios to big box stores and prefabrication companies, there will be many places you can go, but not all will charge the same price.
For instance, it is very common for one company to charge an additional $2000 for edge treatment and another company to throw it in for free. Ask friends and family for referrals and look online to read some reviews. Once you have a list of 3 choices, visit the companies to see their work, discuss your project and get a preliminary estimate.
Consider Remnant Pieces
Most granite companies offer discounts on smaller pieces of stone that are leftover from other projects. If you have a smaller kitchen with limited surface space, this can be a great way to save money.
Buy Prefab
Prefabricated granite counters are pieces of stone that have already been cut and polished. If your project does not require many cuts, this is a great way to go, as you'll end up paying about half of what you would if you had custom counters cut.
Buy Local
It's always more cost-efficient to go with a local stone yard that also fabricates and installs the counters. You'll save money and trouble because the finished product won't be coming from far away.
Use Granite Tiling
There's no denying that solid slabs of granite look beautiful. But if that's not affordable for you, consider installing granite tiles instead—these range in cost from $5 to $15 per square foot uninstalled.
Have the Installer Do the Final Measurements
Know what's even more expensive than a big slab of granite? A big mistake in measuring. Have your installer do all of the final measurements to create the template upon which your final estimate will be based.
Colors Matter
The color you choose will affect the price. For instance, rare colors like reds, blues, and purples are more expensive because they are less common. The brown slabs of granite tend to be harder and, therefore, more difficult to cut, which can also drive up the price. Your lighter colors like white, green, and beige are more common and easier to cut, and therefore will be less expensive.
Two final tips:

Get Your Money's Worth
If you're buying a big slab and having it cut custom, ask to keep the remnant pieces for later use. These can be made into nice cutting boards or coasters in the future.
Remember, You Often Get What You Pay For
We've outlined some practical ways you can save money when shopping for granite countertops. If anyone tries to sell you granite and the price seems to be too good to be true, there most likely is a reason. Some granite tends to have a higher percentage of soft content and is of lower quality. This granite is sold for less. But be aware that this granite tends to chip and crack over time, so in the long run, you're not really saving money.
Granite countertops are not only beautiful and durable, but they can add real value to your home should you ever choose to sell. If you follow these guidelines, you should be able to purchase your countertops and save big.
If you are in the market for granite countertops and have any questions, please give us a call. We're also happy to speak with you about your particular project and give you a quote.