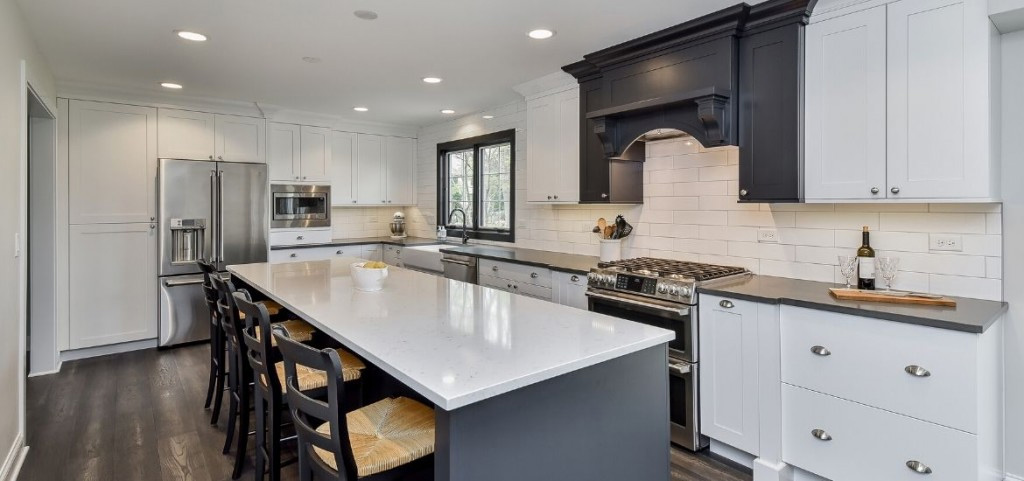 They say the kitchen's the heart of the home. With so much time spent in your house's culinary center, you want it to look good.
One of the most critical choices — and expenses — in your remodeling project will be the countertops. A gorgeous slab of stone will completely transform the space. That's why you need to be sure you pick the right one.
So, check out these eight trends in kitchen countertop designs to see which would best your space.
1. Quartz
Quartz remains a popular material because it's non-porous. So, you can chop, slice and spill onto your countertops without the worry of permanently staining your kitchen countertop. Plus, quartz gives you that all-natural look at a better price than similar materials, such as granite.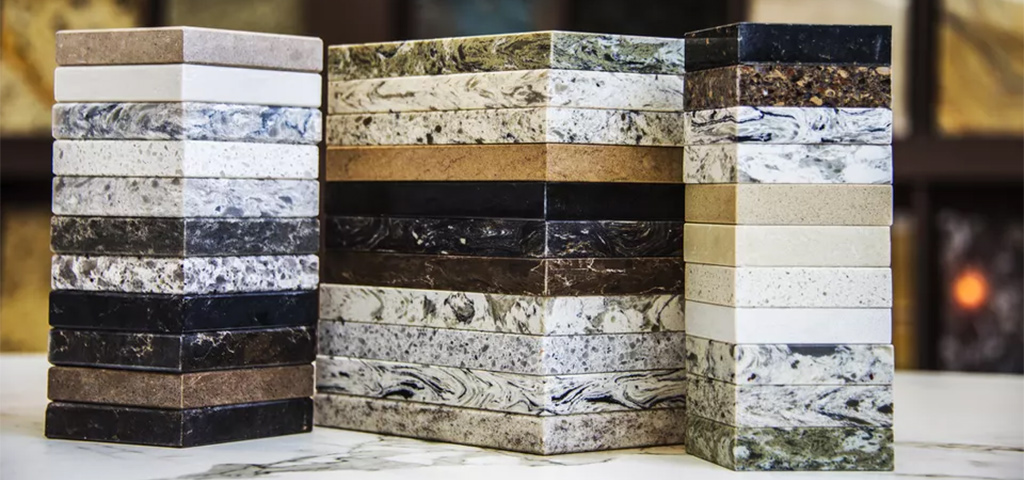 2. Metal
It's durable, and it makes a statement. Metal's a super stylish choice for homeowners who want their kitchen countertops to match the rest of their contemporary home. Most come rust- and dent-proof, too.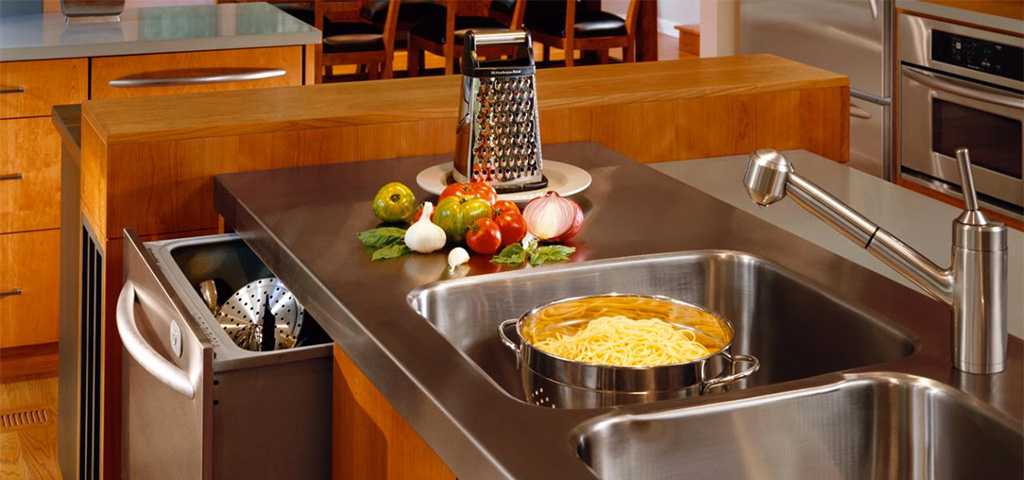 3. Matte on Dark
When considering kitchen countertop designs, you have to think about your cabinets, too. In 2020, matte dark countertops paired with dark-toned cabinets will be a fresh combination. Perhaps it would look perfect in your kitchen, too.
4. High-Contrast Marble
There's a reason why sculptors have long made marble their material of choice. This gorgeous stone has interesting patterns and striations to make any creation look all the more interesting. You can bring that same effect to your kitchen. In 2020, though, make sure you choose marble that has high contrast between its color and its accents. The more striking it is, the better. And, if you want to make a statement, try a waterfall countertop for added oomph.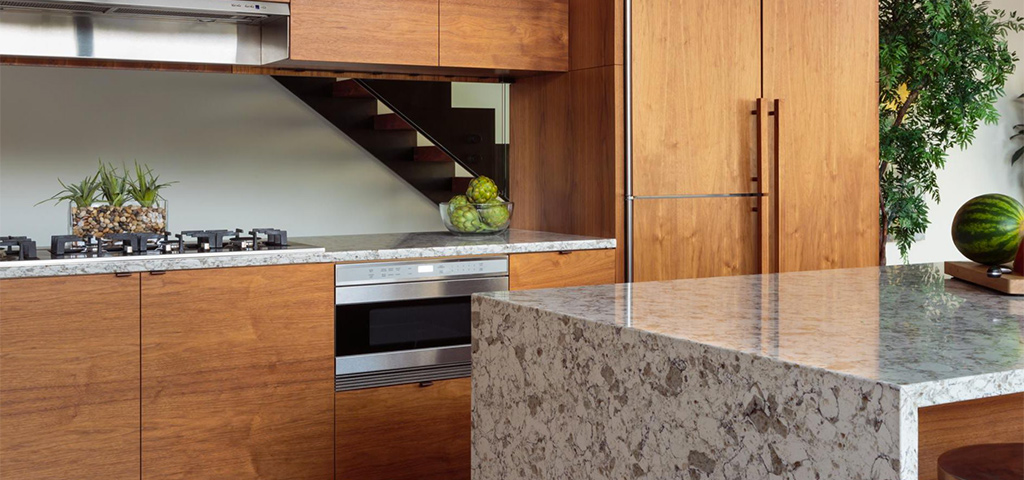 5. Varied Thickness
Once upon a time, countertops seemed to have a universal amount of thickness. Now, though, designers are playing with this small aspect to make a big statement. You can go thinner or thicker, but, either way, it will give your remodel an even more custom fee
6. Butcher's Block
Some kitchen countertop trends start with utility and end with aesthetics. A butcher's block countertop gives you warm, natural color, but you can also use it for cutting and chopping.
7. Integrated Sinks
Not all ideas for kitchen countertops have to do with the material you'll use.
This trend has to do with the way you'll style your stone. A smooth transition from countertop straight into the sink — no bevel or lip required — looks so sleek. If you want a modern kitchen, you have to have an integrated sink as part of your kitchen countertop design
8. Flush Finishings
Finally, skip the overhang on your countertops if you want to fall in line with 2020 design trends. This style looks especially fresh in a small or modern kitchen.
Kitchen Countertop Designs — Let's Get Started
Have you found the perfect material or method? We can help piece together your kitchen countertop designs. Contact us today to get started!