The kitchen is the heartbeat of a home. It's the center around which much of the action can take place, and it's the place where you and your loved ones gather to prepare meals. Moms, dads, husbands, wives, and significant others all lovingly create beautiful, delectable dishes with love in this single room.
A poorly designed kitchen, though, will cause labor of love to become a chore of dread. When you remodel a kitchen, you remodel a life. You bring life back into the home and provide a place that inspires creative work.
You also improve the value of your home. Kitchen remodels cost more than just about any other remodel in your home, but it adds more value as well. Experts estimate up to a 60 percent return on investment on a kitchen remodel project.
Keep reading to learn about the general and specific costs involved in a kitchen remodel. Gather your ideas and begin dreaming about your kitchen.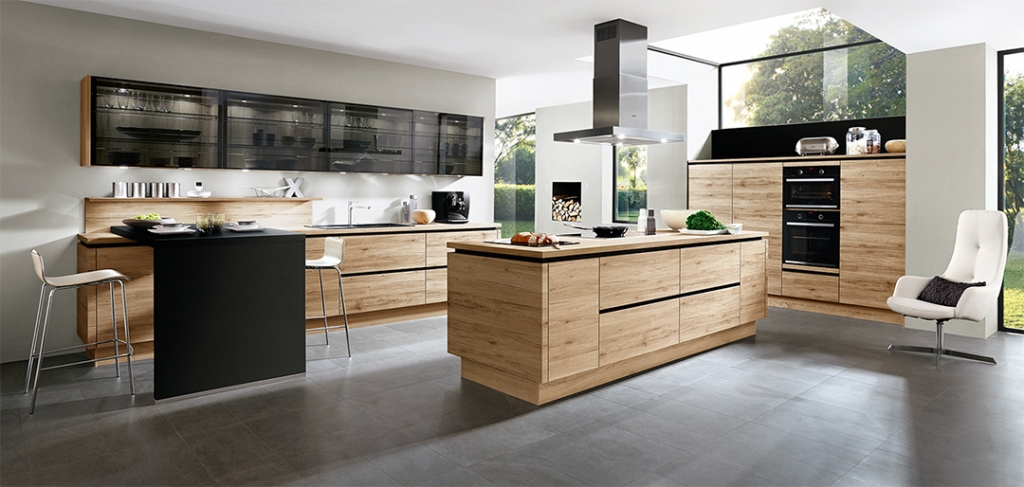 General Cost to Remodel a Kitchen
A general kitchen remodel job costs vary as much as the price of a home varies. You can hope to spend as little as a few thousand dollars with new appliances, a basic new floor, and refinishing or painting your cabinets.
As you think about the space, take time to visualize your kitchen and how it will work. Then, at a minimum, plan on spending $8,000 on a kitchen remodel. If you're hoping for a complete redesign, plan on spending over $100,000.
Bigger Means More Bucks
The more you remodel, the more you can plan to spend. Also, the more you can plan on enjoying your kitchen.
A basic, cosmetic kitchen remodeling project will cost between $7,000 and $10,000. With a basic remodel such as this, you're changing the cosmetic look of your kitchen with these basic changes:
Replace appliances
Paint the walls
Reface or paint the cabinets
Update the countertops
Cosmetic changes do not require demolition. They do, however, give the room a face life and improve the resale value of your home. A cosmetic remodel gives you a greater return on investment compared to more invasive remodel projects.
Middle of the Road
If you have a bigger budget, you can plan a mid-range kitchen remodel. This cost will vary between $11,000 and $25,000. A mid-range kitchen remodel does not change the layout of the kitchen, but it does replace just about everything in the kitchen, including the following elements:
Floor
Cabinets
Appliances
Sink and fixtures
Light fixtures
A mid-range kitchen works well if you like your current kitchen layout but want a completely new look. It requires less planning but yields a completely new look. It also works well if you need an updated look, but you do not have the money for complete demolition and redesign.
Complete Renovation
If you want to renovate your kitchen completely, plan on spending between $26,000 and $50,000. When you renovate your kitchen completely, you begin by completely gutting the kitchen to the studs. Then you move into a redesign process.
You begin with a blank room and design the kitchen layout and structure the way you want it.
If you have major structural problems in the kitchen, such as leaking pipes or mold, a complete kitchen renovation will solve your problems. With a kitchen remodel, you can add islands and peninsulas and improve the kitchen's function as well as its look. Full kitchen remodel will take three months because of their invasive nature.
Luxury Kitchen
A luxury kitchen remodel project initially looks like a full kitchen remodel. It differs, however, in that you add square footage to the room to make it bigger. Luxury remodels also focus on custom elements such as custom cabinets and islands, as well as high-end appliances.
Rightfully so, the luxury kitchen remodel job costs more than the other remodels. Expect to pay between $50,000 and $150,000 for this remodel.
Size Matters
The size of your space plays a major part in the cost of remodeling your kitchen. Generally speaking, you can plan on spending between $100 and $250 per square foot to remodel your kitchen. The lower-end remodels, such as cosmetic remodels, will cost as little as $75 a square foot.
Kitchen Design
The design of your original kitchen and desired kitchen will affect the cost of the remodeling project as well. A simple counter with basic appliances will cost less than the u-shaped kitchen with an island that has utilities. These are the basic costs you can expect based on your kitchen's design.
Galley Kitchens
A galley kitchen is one of the simplest kitchen designs and one of the cheapest to remodel.
Plan on spending between $5,000 and $25,000 on a galley kitchen remodel. This typical kitchen is between 7 and 12 feet long with one or two walls. If you have two walls, you need at least three feet between your two walls to account for cabinet space.
Galley kitchens will have open layouts at times, with a simple half-wall separating the kitchen from the next room. You will find galley kitchens in smaller homes or older homes and apartments.
L-Shaped Kitchen
You will find L-shaped kitchens in a variety of homes. The kitchen is built into a corner, with counters and cabinets moving in an L-shape. Typically L-shaped kitchens take up 100 square feet, but they can be larger.
Plan on spending between $10,000 and $50,000 when you remodel an L-shaped kitchen. If the kitchen has a peninsula, plan on spending up to $75,000 for the cost of changing the countertop and cabinets in the peninsula.
If you have an L-shaped kitchen, you can always add a peninsula and separate space or create an additional dining area. Horseshoe Kitchen Remodel
U-Shaped Kitchen
Remodeling a U-shaped kitchen or horseshoe kitchen will cost between $17,500 and $75,000. A u-shaped kitchen looks like it sounds, with the cabinets running on three walls, create a large "u." You typically need at least 175 square feet for a u-shaped kitchen to work well.
When you remodel a u-shaped kitchen, you can often add in an island for additional counter space.
Island Living
Kitchen islands have become increasingly popular in homes built in recent decades because it gives your kitchen so many more options. If you have a kitchen with an island, plan on spending between $20,000 and $100,000 to remodel your kitchen. Here are a few possibilities.
An additional sink
A cooktop in the middle of the kitchen
Better workflow
Additional seating
Extra cabinet storage
Additional baking work surface
An island also gives you one more place to remodel. So whether you're adding in an island or already have one, it increases your kitchen remodel costs.
Kitchen Floor Options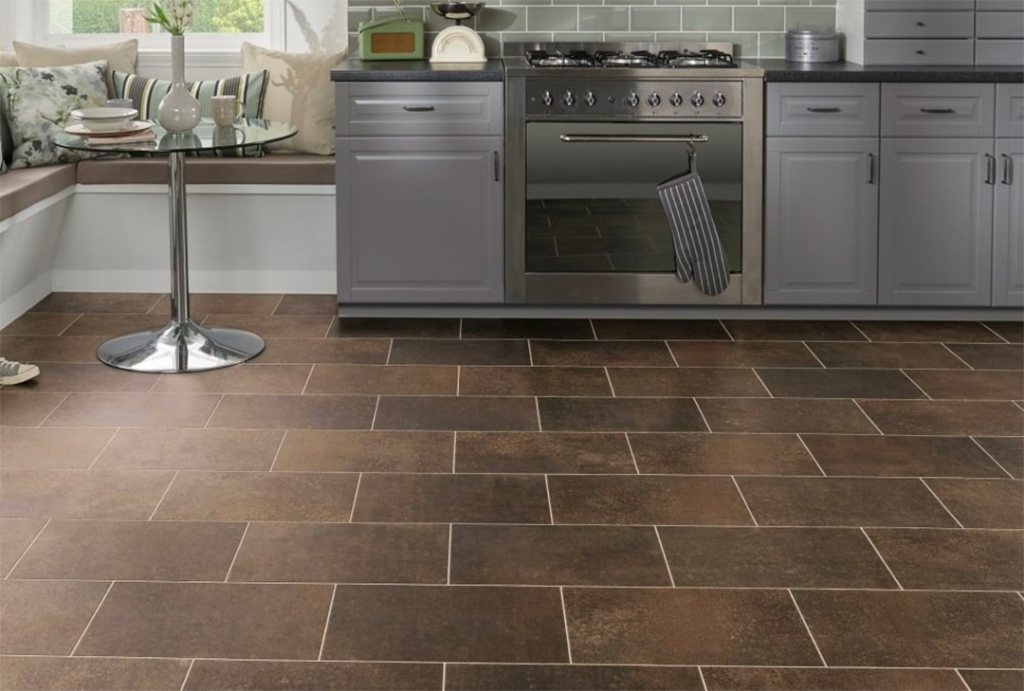 The type of flooring you choose will impact the cost of your kitchen remodeling project significantly. The size of your floor matters, but then materials you out on it will quickly add up and change your final cost quickly. Here are some common kitchen flooring options and their costs.
Vinyl
Kitchen vinyl is a durable flooring that works well if you have a busy household. You can care for it easily by wiping it down regularly. Furthermore, it does not stain or respond negatively to moisture.
Vinyl flooring costs between $600 and $2,000 depending on the quality of the flooring you choose, as well as the size of your kitchen. Install a floating floor to give yourself more options in the future for flooring.
Tile
Kitchen tile floors will range in cost from $1,000 to $5,000. With kitchen tiles, you have a variety of options, from porcelain to ceramic to stone. Both ceramic and porcelain offer a low-maintenance solution since you can easily wash them down.
Stone tiling creates a natural look but requires more maintenance. Ensure you seal the stone when you install it and care for it as prescribed to avoid staining or discoloring it.
Cork
Cork flooring will cost between $1,800 and $3,000. If you're looking for comfortable and eco-friendly flooring, then cork makes sense.
Manufacturers harvest cork from the bark of cork trees. They do not tear down the tree to harvest the cork, and thus they consider cork a sustainable material.
Cork has a naturally soft, springy feel, making it ideal for space where you spend a lot of time on your feet.
It would be best if you treated cork with care, though. It is water-resistant but not waterproof. Thus, it can stain if you do not care for spills right away. You can find the cork in several colors and patterns.
Stone
Kitchen stone flooring will cost between $2,500 and $46,000, depending on the type of stone you choose. Slate will cost you the least amount of money, whereas granite and marble will cost more. Stone typically requires regular maintenance, such as sealing and cleaning with a special pH-neutral cleaner.
Hardwood
Hardwood creates a warm, natural feel to the kitchen. Plan on spending between $2,800 and $6,400 for this earthy feel, depending on the wood you choose. Hardwood offers a great variety of colors, stains, grains, and durability.
Domestic, local hardwoods will cost less than the more exotic choices. If you already have wood floors, hardwood floors in your kitchen will continue the look and create a cohesive ambiance throughout your home.
Counters
Your cabinets and your countertops frame your kitchen. Thus, when you begin to look at the variety of countertops available, keep the entire aesthetic of your kitchen in mind.
Your cost will depend heavily on the countertops that you select. Approximately ten percent of your budget comes from the cost of the countertops, which range from $3,000 to $4,200.
You want something durable and affordable, not to mention beautiful. For example, granite countertops are on the high end of both cost and look. They have a natural, rich look to them. They're also extremely heavy and thus durable.
Similar to granite, quartz countertops are incredibly durable as well as stain-resistant. If you're looking for something low maintenance, look at the quartz options in the kitchen showroom near you or online.
Appliances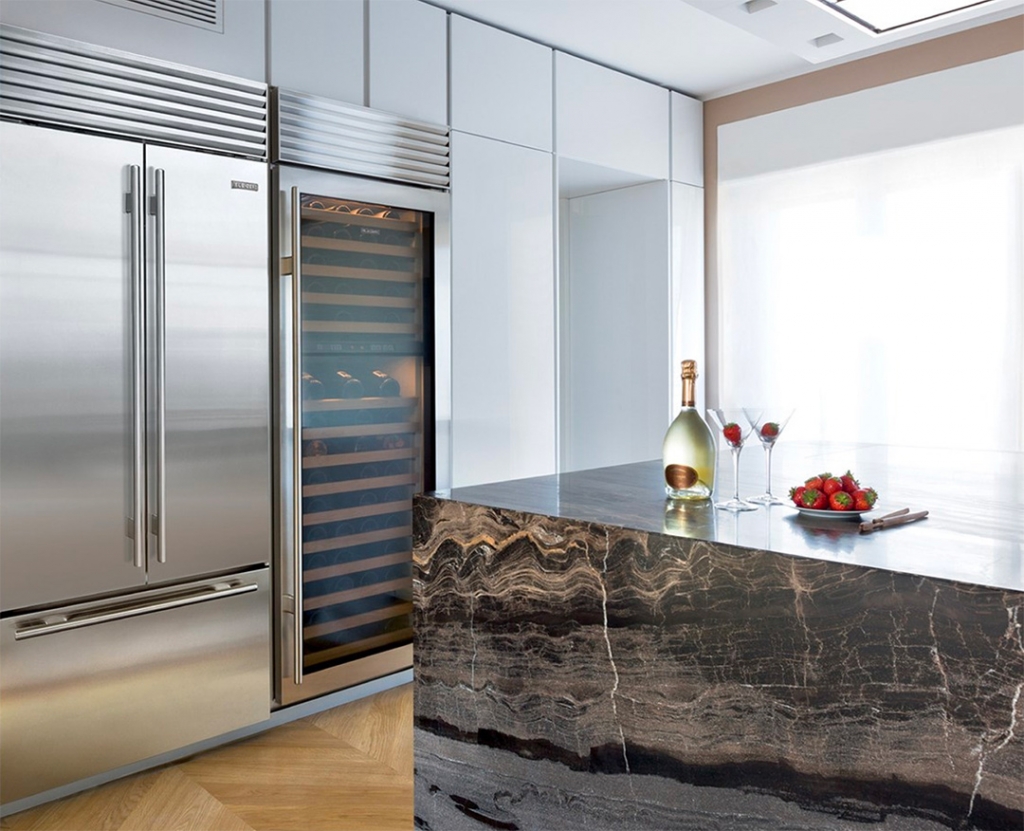 While the other parts of the kitchen often play an aesthetic role, your appliances are the essential element. Start with the basic appliances you feel you absolutely need and then move out to the more luxurious items.
Also, the more appliances you have that require professional installation, the more you can expect to spend on appliances. Here are a few of the basics and what to expect to spend on them:
Refrigerator $1,000 to $3,000
Range $800 to $2,000
Oven $750 to $2,700
Dishwasher $700 to $1,970
Cooktop (unless you have a range $500 to $1,000
Microwave $290 to $870
Garbage disposal $250 to $400
Freezer separate from refrigerator $150 to $500
Coffee machine $50 to $200
The size of the appliance, along with its general makeup and extra gadgets, will determine its cost. The fancier your appliance, the more you can expect to pay.
Cabinets
Often when people walk into your kitchen, they notice your cabinets first. They take up most of the real estate in the room, and thus they take up a chunk of your kitchen remodeling budget as well, taking up over 25 percent of the cost.
Plan on spending between $8,000 and $12,000 on kitchen cabinets. The style, color, size, and material of your cabinet will determine its cost.
Type of Cabinet
Your kitchen will require base cabinets on the floor, wall cabinets hanging approximately 18 inches above your counter, corner cabinets, and specialty cabinets if you want them. Each cabinet will vary in cost.
Contractors charge for cabinets by the linear foot. Expect the following prices for each cabinet type:
Utility cabinet $500 to $3,000
Corner cabinet $180 to $1,000
Base cabinet $100 to $500
Wall cabinet $100 to $300
The cost includes the cost of the cabinet itself, as well as the installation costs. The cost will also depend on if you're selecting a custom-made cabinet or stock cabinet made en masse in a cabinet factory. Custom cabinets will always cost more than stock cabinets.
Material
The material of your cabinet will also determine its cost. A plywood, MDF, wood veneer and particle board cabinet will cost between $100 and $300 per linear foot, whereas a hardwood cabinet will cost between $150 and $600 a linear foot.
Expect to pay more for steel and acrylic cabinets. Steel will cost between $1,000 and $1,500 per linear foot, and acrylic cabinets will cost between $5,000 and $20,000 a cabinet.
Save Up and Remodel
Plan to spend some money when you remodel a kitchen, but also plan to recuperate the money. When you spend a moderate amount of money, you can plan to see the value of your property grow in kind. Plus, you'll have the pleasure of enjoying a new kitchen.
Are you in the market for new countertops? We can help. We have an extensive showroom online of beautiful countertops.
Contact us today for a quote. We'd love to help you design your new kitchen.