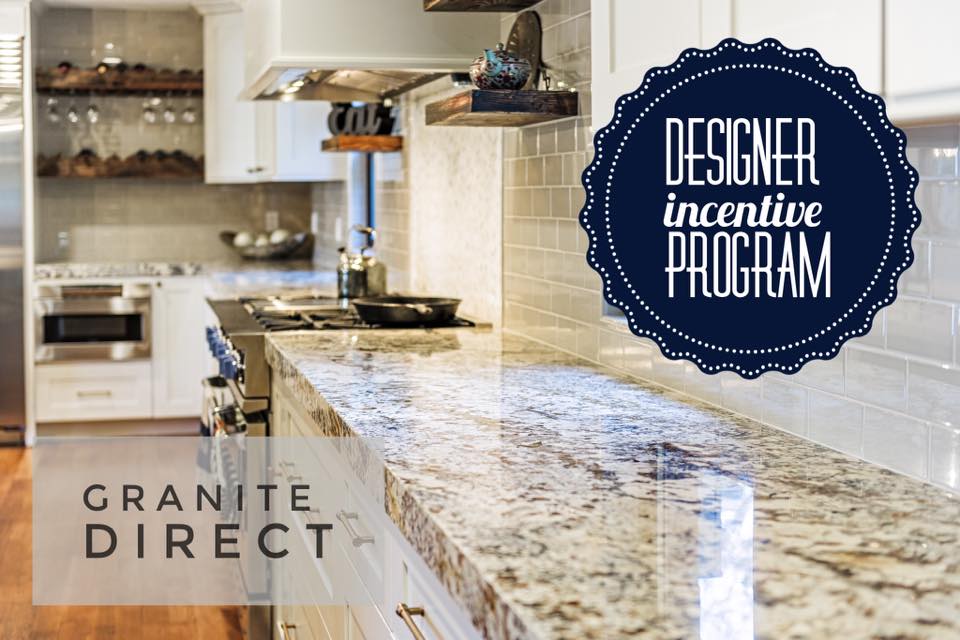 So, you just settled on remodeling your kitchen with a granite countertop. Great choice! However, there's a variety of granite countertops that you'll see on the market. Which one suits you the best in terms of granite countertop budget and design will eventually depend upon a number of factors. Read on to find out more.
If you are reading this guide, it probably means that it's your first time buying a granite countertop. We get it. It's not an easy decision to make, given the budget, time, and effort that go into it.
The countertop is the first thing that catches the eye when entering a kitchen. The clean, glistening surface of a quality top feels inviting and is superb to work on.
Hence, finding the right countertop is essential to both the value of your home and your enjoyment of your kitchen workspace. We are here to help you with this important search.
Follow these steps for the countertop of your dreams!
Decide on Your Budget
It is vital to first decide how much money you intend to invest in buying your new countertop. Granite countertops don't come cheap but they are usually much more durable than other materials.
In Denver, CO, the material cost for granite countertops can set you back anywhere between $45 to $75 per sq. ft. Factoring in labor and installation costs, you can expect to shell out between $2,500 to $5,500 for your fancy new granite countertops.
If you are confused about the budget, feel free to contact us for an in-house visit by our certified expert technicians. We're just a call away!
Stone of Choice
There are multiple choices of natural stone types that you can find on the market. The most popular among them are marble, granite, and quartz. However, among these, granite is the hot favorite of most homeowners these days.
Granite countertops are heavier than other stones but they knock out the competition with their wondrous durability and ease of cleaning. Additionally, the heat-resistance and hardness of granite tops put them ahead of the game.
Granite counters are the go-to choice of interior designers around the world due to their accessibility and durability.
Plus, granite comes in a variety of eye-catching color options that appeal to most homeowners looking to beautify their house interiors.
Granite tops are also good to work around due to their qualities of heat and acid-resistance, perfect hardness, and smooth finish.
If used with care, granite surfaces can easily last for 15 to 20 years or even more!
Factors Which Will Affect The Cost Of Your Granite Countertop
You might have heard that granite countertops aren't cost-effective. This is untrue. In reality, they are easier on the pocket when compared to marble surfaces.
In Denver, Colorado, a 1.25-inch standard grade marble slab costs $125.89 per square foot for installation, whereas a 1.25-inch level 1 custom granite slab costs $91.38 per square foot.
If you're looking at getting an estimate on how much the installation will cost you, you are welcome to call us and get an idea free of charge!
The price for granite countertops is calculated per square foot, and it can be determined by the following choices:
Granite quality
Technician fee
Installation charges
Home delivery
Finishing
Any additional enhancements that you wish to apply to your granite will also cost you extra bucks. These can include decorative cutting of edges or plumbing fittings. Also, the labor fee will go up if you are remodeling and need the previous countertop to be taken off.
Remodeling a kitchen is never an inexpensive quest. We have shared some tips with you on managing your budget:
Pick Lower-Grade Granite
Granite comes in different grades which determines its quality. Each one depends on the color, clarity, shipping, and availability of the granite. If the higher quality granite is out of your price range, you can try a lower grade and save a good amount of cash.
Do note that while a lower grade granite will not provide the same level of shine and durability as a high grade one, it will still go a long way if you use it well.
Survey the Market
Don't be hasty and never choose granite countertops from the first seller you visit. We are one of Denver's leading Granite and stone dealers. It is important you survey the market first before making a decision.
Choose a Lighter Shade
Darker colored granite is more expensive because it is rare to get it in hues like red or brown. If you seek a granite countertop but at a lower price, go for lighter shades like white or beige and even green, which are easily available and won't put extra strain on your budget.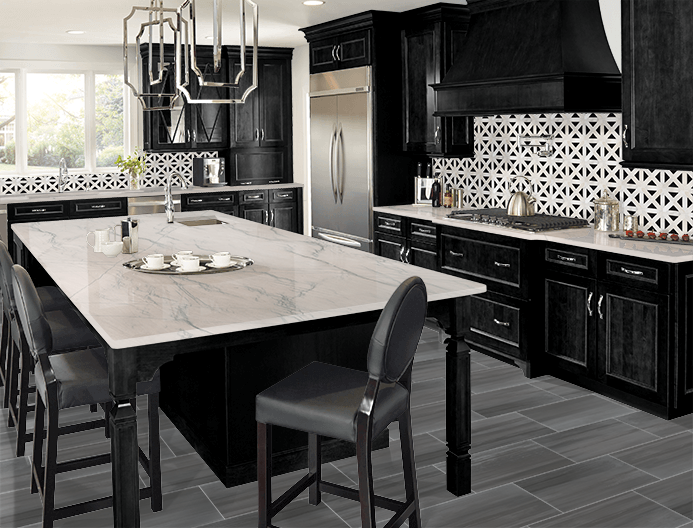 Buy Prefabricated Granite
Some manufacturers sell pre-cut and polished slabs of granite made into standard sizes for countertops and kitchen islands. Buying this, you will avoid the cost of on-site granite cutting by installers. However, if your counters are not standard-sized, or have a lot of unusual corners, it is better to avoid this option.
Get a Thinner Slice
Generally, a granite slab is 3 centimeters thick but getting 2-centimeter slabs can save you some money. In this way, you can enjoy traditional, classic styled granite countertops at a much-reduced price, because less material will need to be bought.
Granite Overlays
If a pure stone granite countertop is totally out of your money range, you might want to consider granite overlays. They are a mixture of granite and resins.
They give somewhat the same look as granite but the overlay isn't really a counter at all. It is a coating that goes on top of your current worn-out counter and gives it a new lease on life.
Sealing and Finishing
Granite is a naturally moisture resistant but porous stone. After your granite countertop has been installed, you should also go for a sealant finishing and polishing before placing appliances on the counter. Granite countertops require sealant once only when they are installed.
A surface that's been nicely polished with a sealant will cause water, oil, or other liquids to form beads on the surface. These can be easily wiped off.
Sealing enhances the shiny look of the granite and makes it more durable.
Save the color of your granite countertop with sealing as well, because spilled materials like red wine, grease, oils, and fats can discolor and stain your surface and spoil its beautiful look.
Cost to Polish a Granite Countertop
The national materials' cost in Denver Colorado to polish granite is on average $0.19 per square foot. The actual price depends on the condition of the countertop, size, and your choice of finishing option.
When it comes to home renovation we know you want the best for your living space. For specialist jobs like granite countertop installation, we would suggest you avoid going the DIY route. It is likely that you might damage the countertop by experimenting yourself.
Taking Care of Granite Countertops
Granite countertops don't come cheap. It's an investment that needs to be taken care of by following some basic guidelines-How to Take Care of Granite Countertops:
Use an impregnating sealer to improve Granite's resistance to stains and moistures
Utilize a soft cloth along with a liquid soap to gently clean the surface.
Avoid spilling liquids such as milk, and fruit juices to preserve the surface for decades